Research
Research

The Supraparticle Group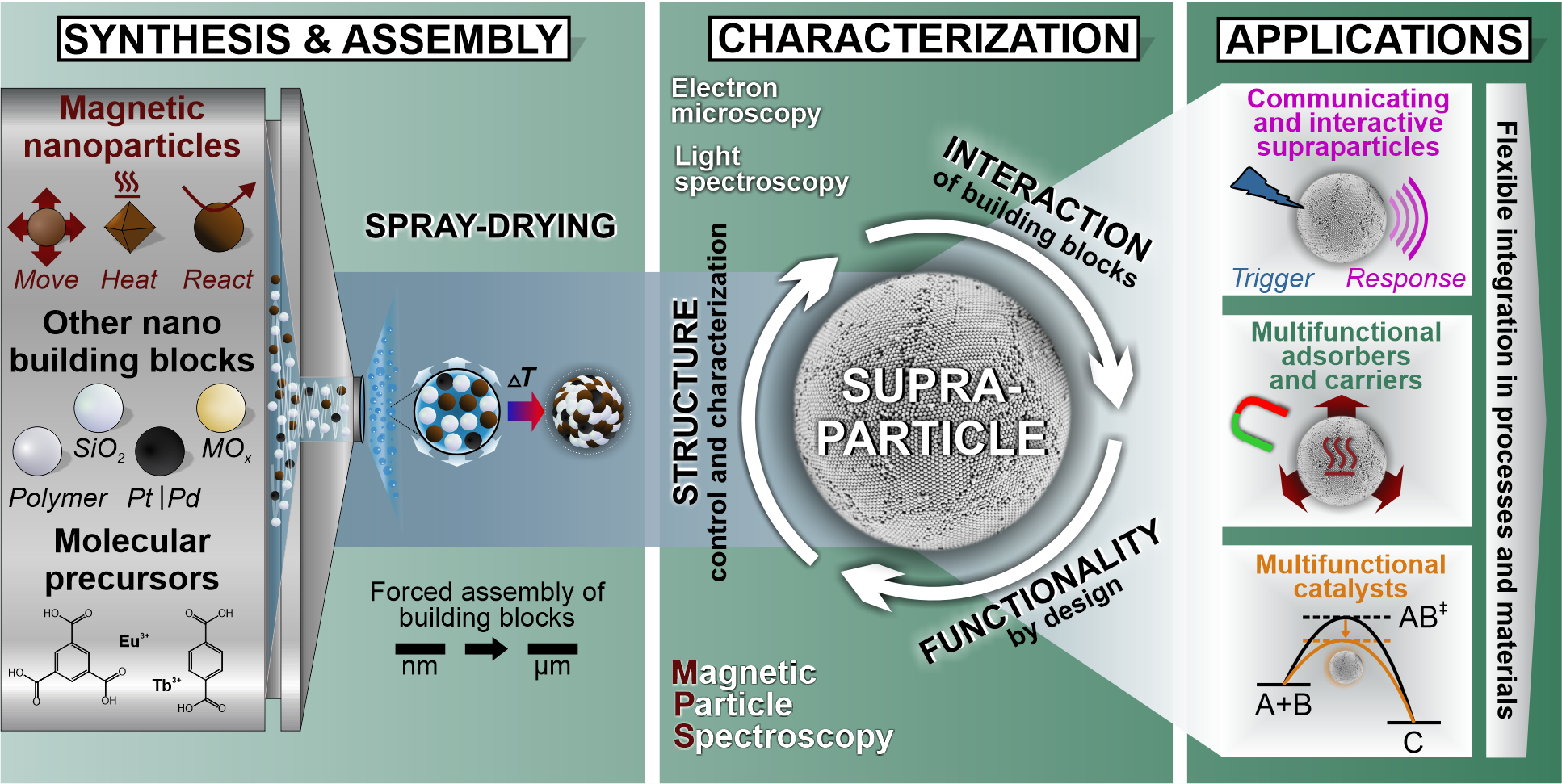 In the Supraparticle Group, we design highly functional supraparticles, i.e., particles of a few µm in size that are composed of nanoparticle (and molecular) building blocks.
These complex entities are achieved via forced assembly of the (nano) building blocks, mainly by using the technique of spray-drying.
We study how structure, besides (multimaterial) composition, of such supraparticles affects the interaction among the building blocks of these entities and how this leads to unique functionalities.
We exploit these findings for designing highly innovative communicating / interactive supraparticles and multifunctional adsorber / carrier and catalyst entities.
Many different material systems are studied in the group, but a special focus is on iron oxide nanoparticle-based magnetic systems and their characterization in particularly via magnetic particle spectroscopy (MPS), a to date rather unexplored approach that we pioneer.
Our research areas in detail: