Open positions
Open Positions

The Supraparticle Group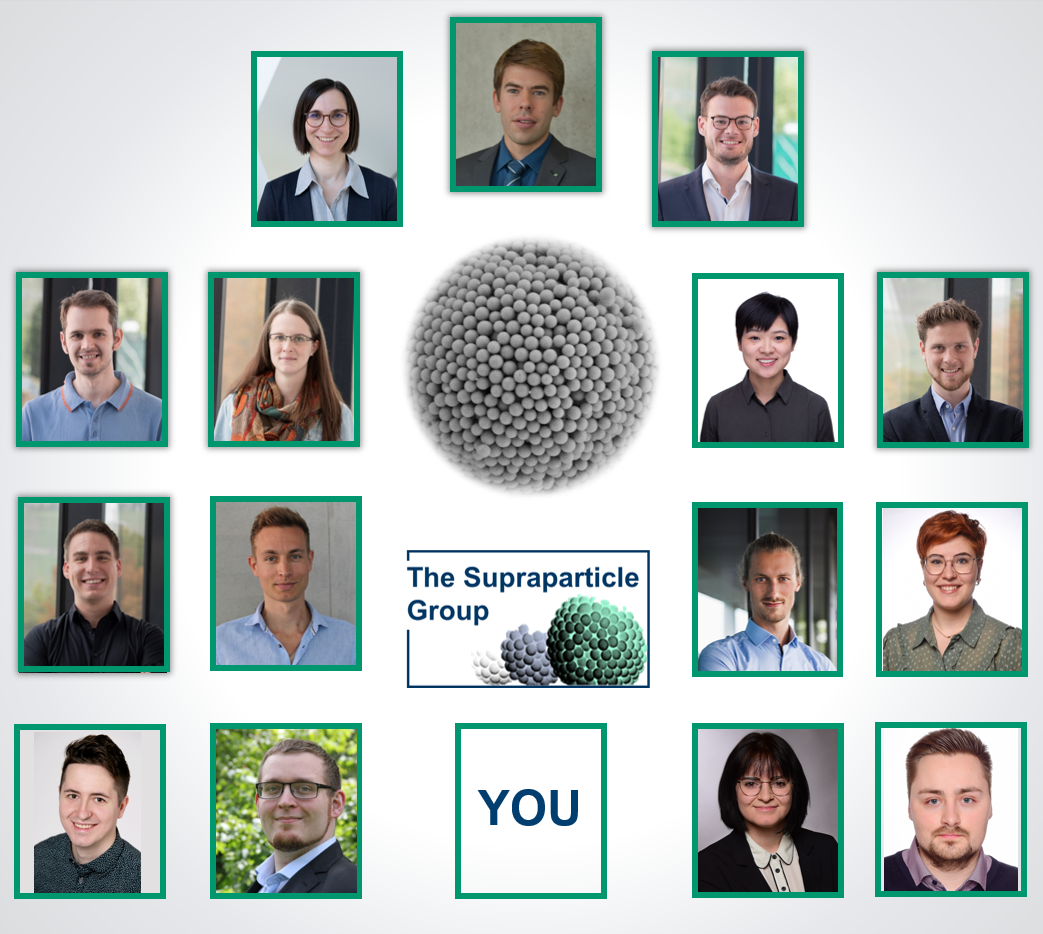 We are always looking for dedicated students who would like to do a BSc or MSc thesis or work as an intern. PhD positions are available occasionally as well.
For detailed information on our topics of research please visit the Research or Publications section on our website.
Interested? Please contact:  karl.mandel@fau.de or susanne.wintzheimer@fau.de.
The Particle Technology Group at Fraunhofer ISC:
Please, also have a look at the interesting research of the Fraunhofer part of our group in Würzburg.
https://www.isc.fraunhofer.de/en/fields-of-activity/processing/particle-technology.html
https://www.partikel.fraunhofer.de
Interested? Please contact Karl Mandel directly: karl.mandel@isc.fraunhofer.de