Methods and instruments
Methods and instruments
The research group has access to a wide array of techniques for sample preparation and clean-up. Particularly strategies on liquid-liquid extraction and fractionation using solid phase extraction are employed.
For the analysis of target molecules a range of chromatographic separation and detection techniques are available within the group and through collaborations. Examples can be seen below:
Gas chromatography coupled to flame ionisation detection (GC-FID)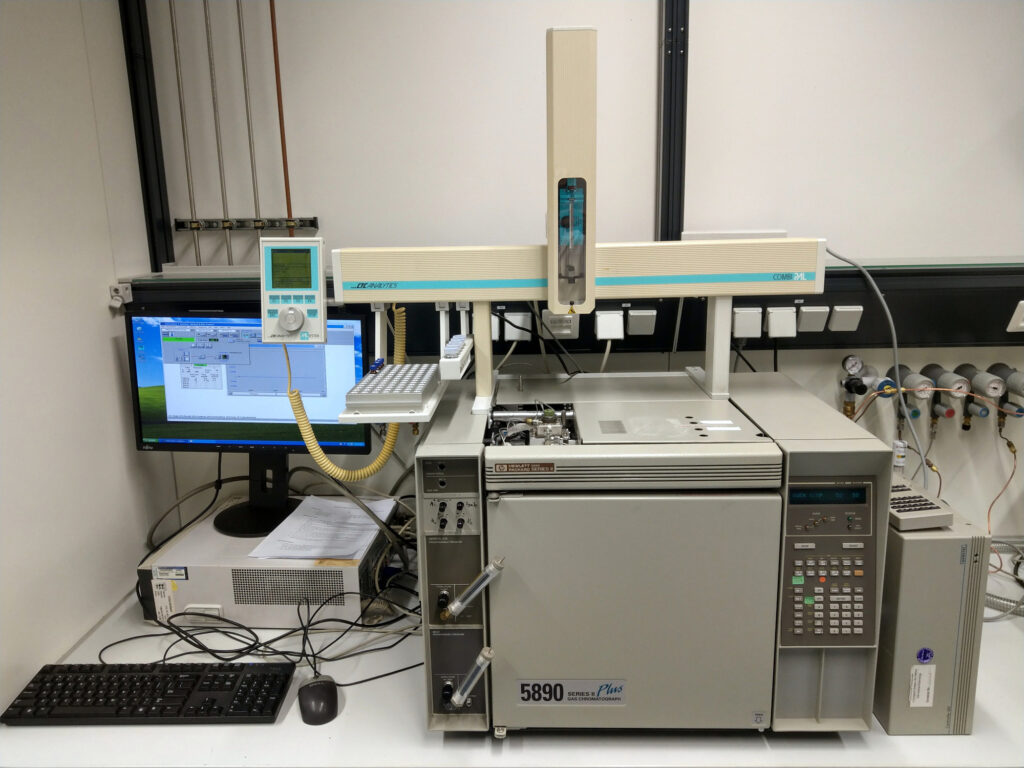 HP 5890 series II plus gas chromatograph with flame ionisation detector

Split/Splitless injector and Cold Injection System (Gerstel)
Fully programmable CTC CombiPAL autosampler system with tray for 96 samples
Applications: Workhorse in the laboratory, used for screening of samples and quantification of low molecular weight lipids
Gas chromatography coupled to mass spectrometry (GC-MS)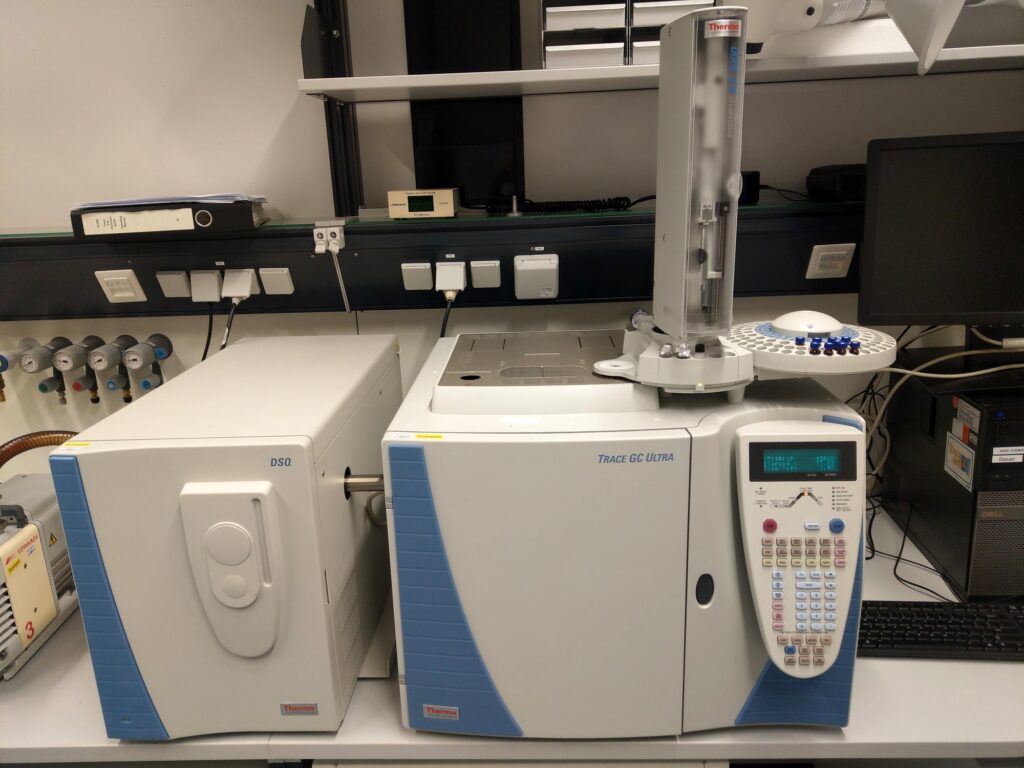 Trace GC Ultra
Split/Splitless
injector AS 3000 autosampler for 120 samples
DSQ II mass spectrometer
single quadrupole instrument
mass range of m/z 50-1050
quadrupole scan rate of > 10 000 amu/s
separate and simultaneous acquisition of full scan and SIM data
Option for chemical ionisation
Applications: Analysis of small molecules and simple lipids such as fatty acids or sterols
Gas chromatography coupled to mass spectrometry (GC-MS)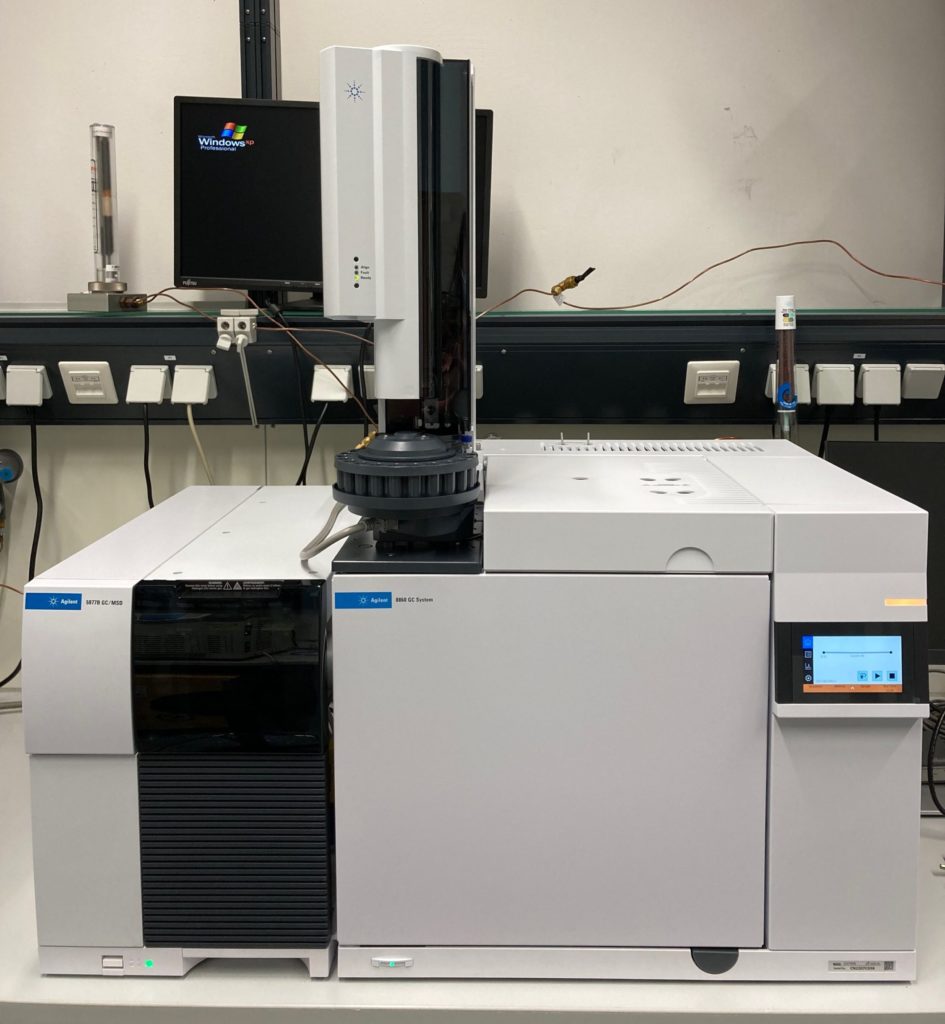 Agilent 8890 GC
Split/splitless
Cool-on-column injector
Injector 7693a autosampler
High temperature capability: up to 450 °C
Agilent 5977B MS
Single quadrupole instrument
Mass range of m/z 1.6 to 1050
Quadrupole scan speed of ≤ 12,500 amu/s
Instrument detection limit of 24 fg
Applications: Analysis of labile and high boiling compounds that are easily degraded or discriminated during injection and analyses that require high sensitivity
We are very grateful to Universitätsbund Erlangen-Nürnberg e. V for providing financial support for the purchase of the instrument.