News
October 2021
06.10.21 Nobel-Prize Award 2021 – live watching event in the Dube group. Congratulations to Benjamin List and David MacMillan – Organocatalysis all the way, wow what a great day for Organic Chemistry in Germany! Laura has tipped right and won our bet this year!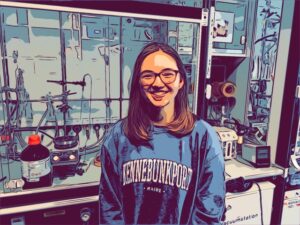 06.10.21 A warm welcome to our new intern Abigail Barnum from Kalamazoo College Michigan who will help us developing new photoswitches!

05.10.2021 Indirubin enters the stage of photoswitching and shows how supramolecular interactions can invert the photochromism! Congratulations to Esteban, Laura, and the team for acceptance of our newest work "All-Red-Light Photoswitching of Indirubin Controlled by Supramolecular Interactions" in JACS! Fantastic work everyone!
September 2021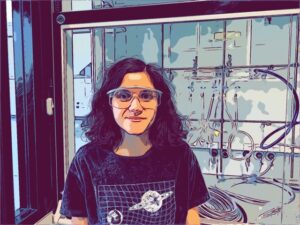 06.09.21 Ani Özcelik started her Postdoc in our group. Welcome to the team!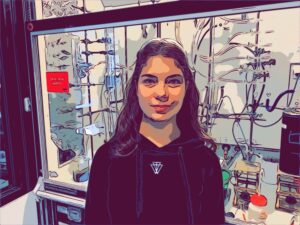 06.09.21 Julia Diemand joins us for her bachelor thesis. Welcome to the team!
August 2021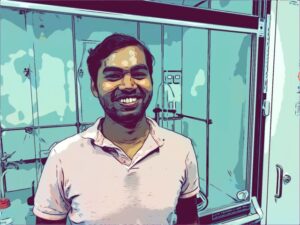 15.08.21 Pronay Biswas started his Postdoc in our group. Welcome to the team!
July 2021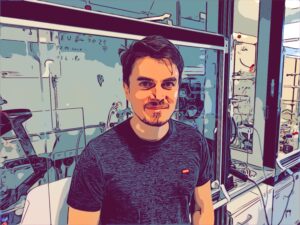 01.07.2021 Manuel is joining our team as new PhD student. Welcome to the bunch!!!
June 2021
09.06.2021 A warm welcome to our new research trainee Patrick, who will help us make new molecular motors!
May 2021

03.05.2021 Congratulations to Ludwig and the gang for the acceptance of our newest paper in Chemistry a European Journal! Great work on elucidating the influences of steric hindrance on the motions of hemithioindigo molecular motors!
April 2021

30.04.2021 Our paper about transient IR spectroscopy on hemithioindigo TICT formation has been accepted by The Journal of Physical Chemistry. Congratulations to Esteban and Klara, Matthias, Franziska – our awesome collaborators from the Zinth, Iglev, and de Vivie-Riedle groups – we now gained much deeper structural and electronic insights into this charge transfer behavior in the excited state!
March 2021
30.03.2021

Lilli is joining us for her master thesis! Welcome to the team!
February 2021
01.02.2021 Maximilian is joining us for his PhD! Welcome to the team!
January 2021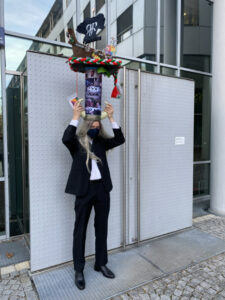 21.01.2021 Ed defended his PhD with great success! Congratulations Ed, beautiful job! 
18.01.2021 Verena is joining us for her PhD! Welcome to the team!
11.01.2021 Congratulations Tom and the team to the new paper "Sulfoxide Hemithioindigo Tweezers – Visible Light Addressable Capture and Release" just accepted in Chemical Science! Tweezers TNG are going strong!
01.01.2021 Fabien is joining us for his PhD! Welcome to the team!
December 2020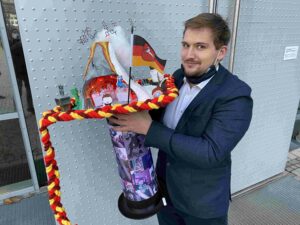 14.12.2020 Congratulations to Aaron for the successful defense of his PhD thesis! Stunning job throughout! Keep pushing!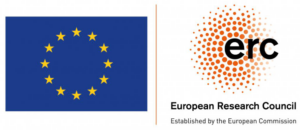 11.12.2020 We are so happy to share the great news: the Dube group received an ERC Consolidator Grant – almost 2 Mio EUR to develop light-controlled nanotechnology in the next 5 years! Shout-out to the team for its great work that made it possible!!! Check out the FAU press release.
November 2020
12.11.2020 Kerstins paper is also highlighted on the FAU Mainpage, check it out here.

11.11.2020 Kerstins catalysis paper was highlighted in JACS Spotlights!  Check it out here.

06.11.2020 Tom has successfully defended his thesis  – Congratulations Tom, beautiful job! We wish you all the best in your new adventures – go where no chemist has gone before!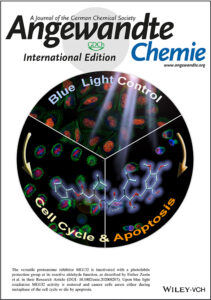 05.11.2020 Our biological chemistry paper was selected for the inside cover of Angewandte Chemie! Congrats to the whole Team!!
October 2020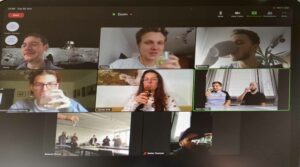 20.10.2020 Zoom-Party celebrating Kerstin's and Ed´s latest papers 
13.10.2020 Kerstins paper "Supramolecular Relay-Control of Organocatalysis with a Hemithioindigo-based Molecular Motor" was accepted for publication in JACS! Congratulations to this great success integrating HTI motors into catalytic processes! Way to go Kerstin!
09.10.2020 Our first Chemical Biology Paper has been accepted for publication!!! Congratulations Ed and Fritzi and the whole team for the new paper "Light Controlled Cell-Cycle Arrest and Apoptosis" in Angewandte Chemie! Outstanding work everyone! Thank you awesome collaborators from the Zanin Lab!
August 2020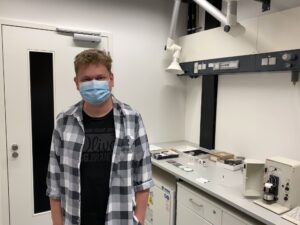 27.08.2020 New space for the upcoming laser laboratory. Roland already moved in...
July 2020
22.07.2020 Congratulations to Roland and Ludwig and the rest of the crew to the new paper "Tuning the ground and excited state dynamics of hemithioindigo molecular motors by substituents" accepted by Chemistry – A European Journal!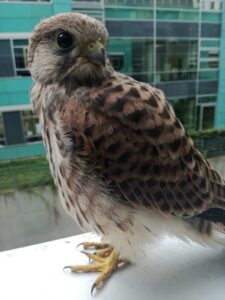 06.07.2020 A warm welcome to the new  Lab-mascot: "Falcon Dube"
June 2020
04.06.2020 First chemistry is kicking off!
02.06.2020 Laura's and Moni's paper "Oxidized Hemithioindigo Photoswitches – Influence of Oxidation State on (Photo)physical and Photochemical Properties" has  been accepted by Chemistry – A European Journal. Congratulations!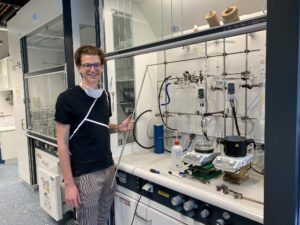 01.06.2020 Maximilian Sacherer joins the group for his Master thesis. Welcome to the team!
May 2020
15.05.2020 Max Zitzmann started his PhD thesis in our group. Welcome to the team!

04.05.2020 The group has startet to get settled at the FAU and started to move in the laboratories!
01.05.2020 Laura Köttner started her PhD thesis in our group. Welcome to the team!
April 2020
01.04.2020 Frederik Gnannt started his PhD thesis in our group. Welcome to the team!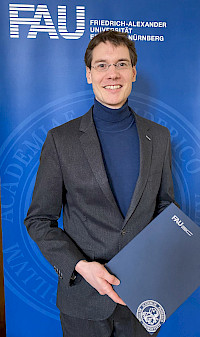 01.04.2020 Our group is moving to the FAU-Erlangen Nürnberg! Henry started as Chair of Organic Chemistry in the Department of Chemistry and Pharmacy on April 1. 2020. Thank you all members of the group – past and present – for making it happen!!! Check this Tweet from the President of the FAU Prof. Hornegger