Anna-Lena

Funk

,

Apoth.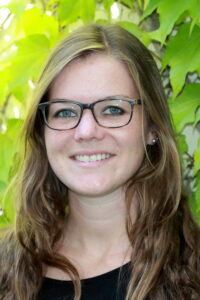 Job title:

Combination of fentanyl with naloxon in TTS as an anti-abuse-strategy

Organization:

Department of Chemistry and Pharmacy

Working group:

Chair of Pharmaceutics (Prof. Lee Ph. D.)

Phone number:

+49 9131 85-29543

Email:

anna-lena.af.funk@fau.de
Address:


Cauerstr. 4 (Haus 6)

91058 Erlangen

Room 0.646
Anna-Lena studied pharmacy in Erlangen. After her preregistration year at Roche Diagnostics in Mannheim and a few months working in a pharmacy she came back to Erlangen in 2018. She is working on an anti-abuse-project concerning the combination of Fentanyl and an antidote in TTS.