Munz Group
Synopsis
We are a synthetic group targeting innovation in sustainable homogeneous catalysis, energy conversion and organic materials. We focus on methodology and reaction mechanisms including the isolation of reactive and elusive intermediates, inorganic spectroscopy, and physical-organic methods. Whenever feasible, we try to use computational chemistry to guide our synthetic efforts. We are passionate about any type of organic and inorganic chemistry, aim at creative and novel approaches for long-standing challenges, and try of course to be happy, enjoy life and contribute to making our world a little bit better. If you are interested in joining our enthusiastic team, please feel free to contact Dominik.
MASTER THESIS PROJECTS AVAILABLE — BACHELOR THESIS PROJECTS AVAILABLE 
in either
  inorganic synthesis, organic synthesis, catalysis or applied computational chemistry
— NEWS —
Our Tutorial Pushing Electrons – Which Carbene Ligand for Which Application is among the most read Organometallics articles in 2018! Exciting news!
Our isolation of the elusive palladium terminal imido scaffold is highlighted by ChemistryViews by ChemPubSoc Europe. Interested in more details? See the next post…
Our work on the first isolation of a d8 configured, multiple bonded palladium complex has been accepted for publication in Angewandte Chemie as a "Hot Paper"! Read about the exciting reactivity of this elusive compound, which is of course not a violation of the oxo-wall and shows intriguing vicinal zwitterionic character: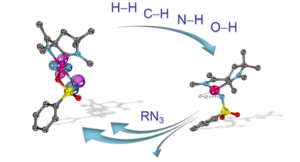 Annette's poster scores again at the ACS Forum in Heidelberg. Happy to see that our research is well received. Thank You!
Annette's and Dominik's poster has been awarded the poster prize by Inorganic Chemistry at the NIKAS 2018 in Göttingen. Thank You! And thank you for organizing a great symposium with fantastic interaction and exciting talks!
Why are Mößbauer isomer shifts NOT a measure for the oxidation state of high-valent iron compounds? Find it in our recent contribution to M. Malischewski's and K. Meyer's thrilling research on iron Cp* complexes…
We thank the Dr. Hertha und Helmut Schmauser-Stiftung for their support!
So exciting: Can we harness the unique properties of carbenes to tailor organic materials for singlet fission?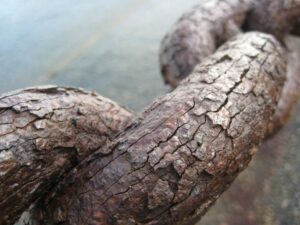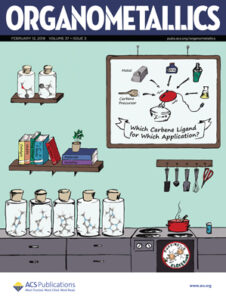 Dr.

Dominik

Munz
Job title:

Independent Research Group Leader

Organization:

Department of Chemistry and Pharmacy

Working group:

Chair of Inorganic and General Chemistry (Prof. Dr. Meyer)

Phone number:

+49 9131 85 27464

Fax number:

+49 9131 85 27367

Email:

dominik.munz@fau.de
Address:


Egerlandstraße 1

91058 Erlangen

Room A00.45