Equipment
Equipment available to our group
The impressive number of facilities and equipment from the research group of Prof. Dr. Karsten Meyer are available to us. Thank you, Karsten!
Our own equipment includes:
To investigate the photophysical properties of photoswitchable ligands and photoswitchable metal complexes we use a 150 W Xenon Lamp with filters or a 1000 W Xenon Lamp equipped with a monochromator. The photoresponse of synthesized compounds is monitored spectrscopically by irradiating liquid or solid samples and recording electronic absorption, NMR spectra or measuring magnetic susceptibility. Our photoequipment is optimized for irradiation in visible and UV (up to 200 nm) regions.
150 W Xenon Light Source (L.O.T.):
1) 150 W Xe UV-enhanced Arc-lamp
2) Lamp Housing LSH102 with convection cooling equipped with a 35 mm quartz condenser, a rear reflector, filter holder, and a manual shutter.
3) Universal Power Supply LSN150 for 50 – 150 W arc-lamps.
4) Diverse optical filters for UV, visible and NIR regions.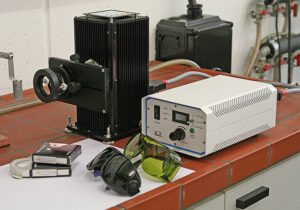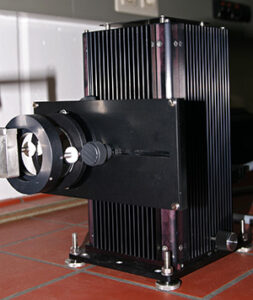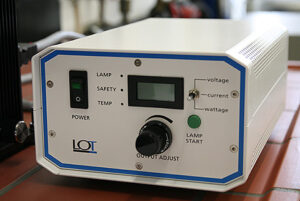 1000 W Xenon Light Source equipped with a Monochromator (L.O.T.):
1) 1000 W Xe OF Arc-lamp
2) Computer controlled Omni-λ300 Grating Monochromator with two gratings, a slit assembly and a motorized filter wheel
3) Lamp Housing LSH601 with air cooling equipped with a 50 mm quartz condenser and a rear reflector
4) Arc Lamp Power Supply LSN555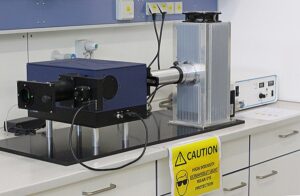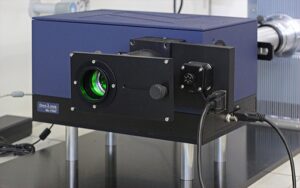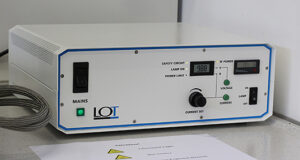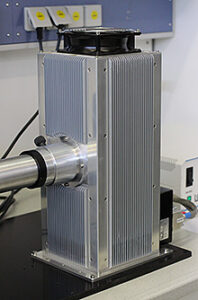 Schlenk-lines
In our laboratory reactions that require inert atmosphere are perfomed in Schlenk-lines. Nitrogen additionally passed through drying columns is used as an inert gas. The level of vacuum can be conveniently monitored by vacuummeters (Single Channel Vacuum Display coupled with Thermovac Transmitter TTR 91 from Leybold Vacuum).