New Collaborative Research Center "CLINT" established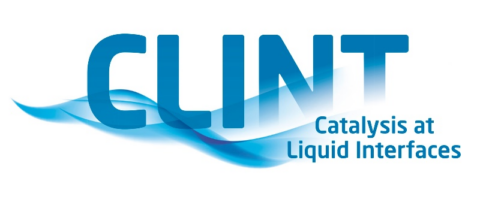 The German Research Foundation (DFG, Deutsche Forschungsgemeinschaft) established a new Collaborative Research Center (CRC) 1452 "CLINT – Catalysis at Liquid Interfaces" at the University of Erlangen-Nürnberg. Starting from January 2021, researchers in CLINT will explore an entirely new concept in catalysis: They will make use of the highly dynamic interface of supported liquid phases to develop new catalysts with improved selectivity, productivity, robustness, and ease of use. To this aim, the CRC will bridge between fundamental investigations of catalytic reactions at liquid interfaces and targeted development of real materials and processes.
The spokesperson and vice-spokesperson of the newly established CRC are Prof. Dr. Peter Wasserscheid (Chair of Chemical Reaction Engineering) und Prof. Dr. Jörg Libuda (Chair of Interface Research and Catalysis), respectively. The Department of Chemistry and Pharmacy (DCP) will play a key role in the planned research in CLINT. Eight principle investigators are located at the department (Prof. J. Bachmann PhD, Prof. Dr. M. Bär, Prof. Dr. A. Görling, Prof. Dr. J. Libuda, Prof. Dr. K. Meyer, PD Dr. C. Papp, Prof. Dr. H.-P. Steinrück, Prof. Dr. D. Zahn). The projects at DCP are closely interlinked with projects that will be led by groups from the Departments of Chemical and Bioengineering, Materials Science, and Physics as well as the Helmholtz Institute Erlangen-Nürnberg für Renewable Energy. In the upcoming four years, the CRC CLINT will receive a total funding of 12.5 million EUR.
Further information
Contact
Department of Chemistry and Pharmacy
Chair of Interface Research and Catalysis (Prof. Dr. Libuda)