Prof. Fischer published the 5th edition of the "Die Pharmaindustrie"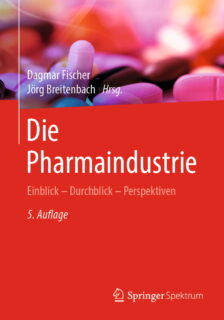 The book "Die Pharmaindustrie: Einblick – Durchblick – Perspektiven" has been published and is now available as print and online version:
https://www.springer.com/de/book/9783827429247
Dieses "Einsteiger"-Buch beschreibt die relevanten Schritte der Entwicklung von Arzneimitteln, über die Produktion, die Zulassung bis hin zur Vermarktung. Darüber hinaus wird auf Einzelheiten der "Geschäftsentwicklung" sowie Patentierung detailliert eingegangen.
Sie finden detaillierte Antworten auf Fragen wie: Wie funktioniert die Arzneimittelentwicklung? Welche Strukturen hat die Pharmaindustrie, wer gehört zu den internationalen "Playern"? Welche Tätigkeiten gibt es?
Wo liegen die Herausforderungen für die Zukunft?