On the tracks of…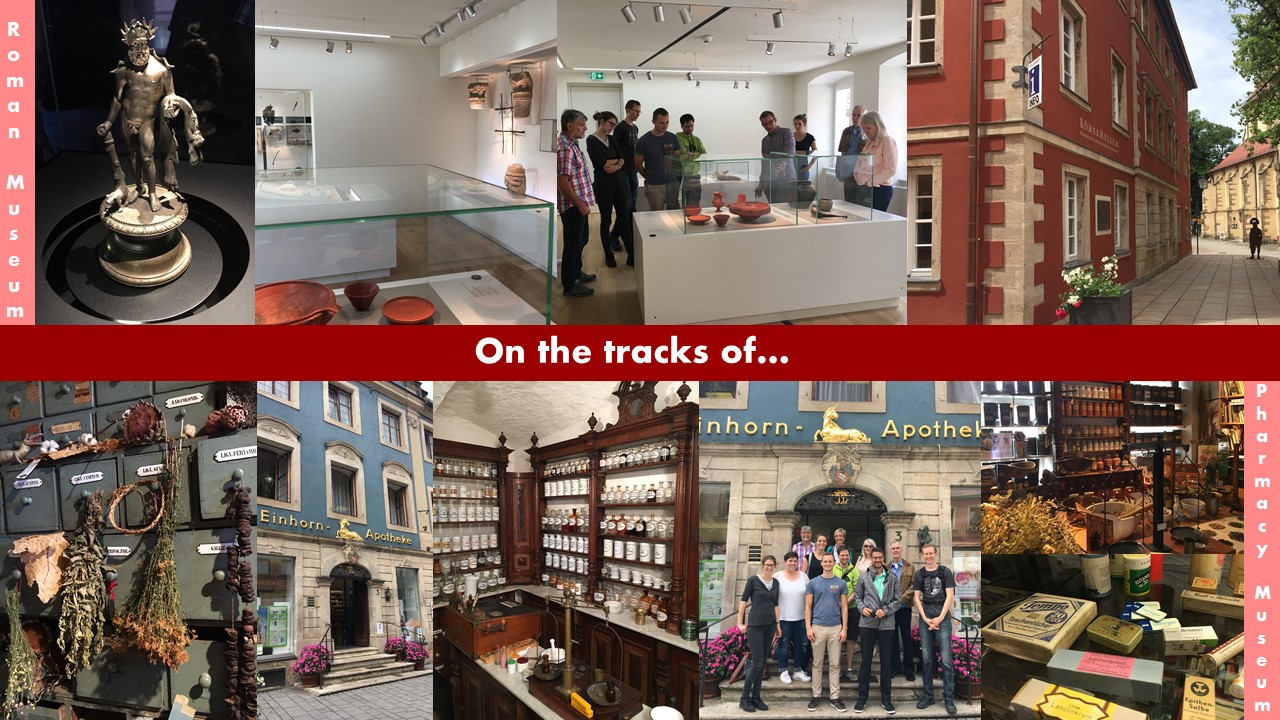 On the 11th of July 2017 the Lee group had a journey through the time:
the "Einhorn-Apotheke" in Weißenburg led us more than 300 years into the past. Ms. Binkert told us fascinating stories about a pharmacists work in former times accompanied by historical receipts, old medicaments and the original furniture of the pharmacy from the 19th century. In the historical herbarium the smell of spices and herbs invited to explore the content of all the drawers and cupboards.
The second half of the staff day was spent on the tracks of the romans in the RömerMuseum.