Research
Metallic nanoparticles for multimodal cancer therapy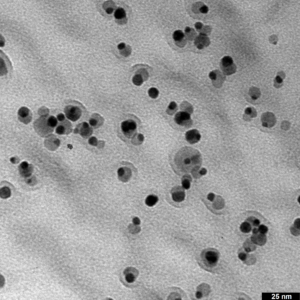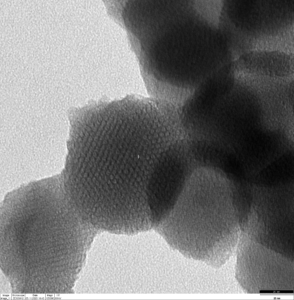 1. Synthesis and characterization of
silicon quantum dots
iron-doped silicon NPs
magnetic mesoporous silica NPs
ferrite NPs
noble metal – Fe3O4 nanoheterodimers
2. Multimodal cancer therapy
These synthesized NPs act as X-ray dose enhancers in radio-therapy by increasing the reactive oxygen species (ROS) production.
The heterogenity of tumor tissues and the resistance of cancer cells towards monotherapies indicate the necessity to combine two or more forms of cancer treatment.
For example: Combination of radio-therapy with
chemo-therapy,
gene-therapy,
hypoxia treatment
whereat these nanoparticles were additionally used for the delivery of
anticancer drugs,
inhibitors,
NO donors,
siRNA.
| | |
| --- | --- |
| Simultaneous production of ROS and RNS at the surface of NOBF4 functionalized nanoheterodimers | The combination of high intracellular SPION and H2O2 concentration leads to a drastically increased production of highly toxic hydroxyl radical after X-ray radiation. => Death of cancer cells |
3.  Applications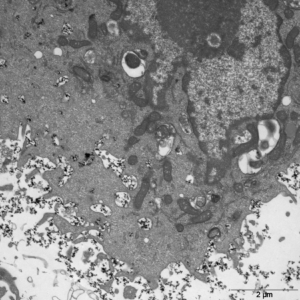 3.1 2D cell cultures
The influence of NPs on cellular and molecular level is examined via 2D cell culture studies e. g. on breast, lung and colon cancer cell lines and non-tumorogenic breast or umbilical endothelial cells.
For example studies on
biocompatibility
cellular uptake
ROS production
activity of ROS detoxifying enzymes
cell death
3.2 3D tumor spheroids
3D cell culture  are excellent models for metastases by mimicking
3D cellular interactions
an extracellular matrix
diffusion limits of oxygen and nutrients
pH, metabolic and proliferative gradients
Treatment: Caffeic acid Au-Fe3O4 nanoheterodimers, X-rays (5 doses of 2 Gy)

Tumor spheroid


 Healthy spheroid


Day 1
Day 7